Best Kuula 360 photos from USS Mohawk, Al Capone Cell and Ingarö Island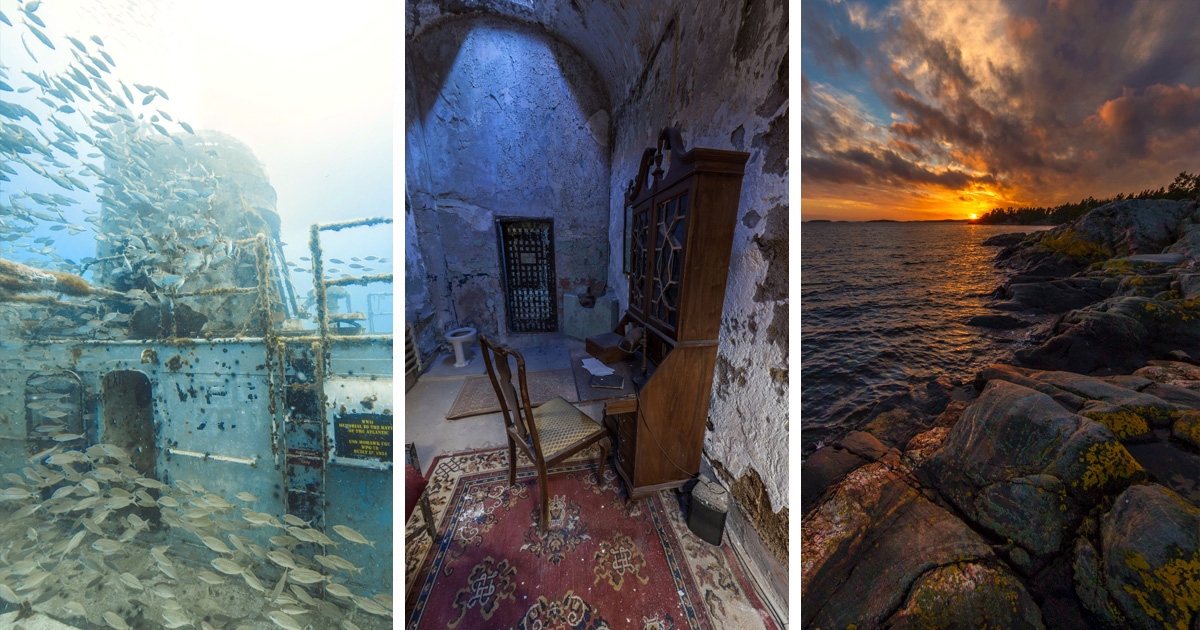 Featured 360 photos - here we come with a new selection of amazing 360 photos that have been posted to Kuula. Congrats to those who have been featured this time!
USS Mohawk by Trident Global Imaging
USS Mohawk. Photo by Trident Global Imaging.
USS Mohawk - This is one of 16 spheres Trident Global Imaging shot for Lee County Division of Natural Resources to produce a virtual tour of the Mohawk. The USS Mohawk was a Coast Guard cutter that is now a dive site in Florida. You can penetrate the wreck, it sits upright in about 80 feet of water and has lots of fish and coral growth. Put a VR headset on and feel like you were there!
Al Capone's Cell by Abandoned America
Al Capone Cell at Eastern State Penitentiary, Philadelphia PA. Photo by Abandoned America.
This is where Al Capone stayed when when he was arrested in 1929 when traveling from Atlantic City back to his home in Chicago for carrying a concealed, unlicensed .38 caliber revolver. The prison officials were generous to him. They allowed him to have fine furniture, oriental rugs, oil paintings and a fancy radio. He liked to listen to waltzes in his cell. Thanks to Abandoned America we can see what his cell looks now. It's open to public, you can visit it with the admission to the historic site of Eastern State Penitentiary.
Sunset over Ingarö Island by Roland Meijer
Sunset over Ingarö Island, Sweden. Photo by Roland Meijer.
Today Roland Meijer takes us to Ingarö Island, one of 30,000 islands in the archipelago right outside Stockholm. It's one of the biggest islands around Sweden's capital and a movie location, where parts of "The girl with the dragon tattoo" with Daniel Craig were filmed.
Stay tuned for more amazing content coming soon!